Momentum Plus Ltd. is an Internet marketing company, experienced in search engine optimization, online advertising, strategic consultancy and improving online revenue.
Guy Sagie
CEO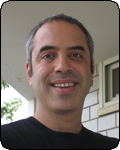 An entrepreneur and marketing expert with over 16 years of experience in Internet marketing and advertising.
Created his first profitable website in 1995, and established his first start-up company in 1998. Since then, Guy is involved in several projects and enterprises as a partner, consultant or board member.
Marketing consultant for major companies.
SEO professional, promoting websites in highly competitive markets.
Speaker and trainer in various conferences and seminars.
Guy Hadari
VP Marketing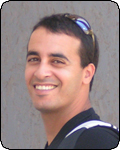 "Growing up, I acquired habits of training, being persistent, striving for excellence and overcoming challenges. As a Pianist I learned that success only comes after long hours of training every day. Additionally, 10 years of training in boxing and Karate (Black belt) taught me life skills such as competitiveness, perseverance, self growth and social skills.
Today, as VP marketing of Momentum Plus, I implement the same principles that are still relevant in many aspects of life and business. The combination of excellence, ambition and persistence are the guidelines which lead the company from one success to another.
A successful Internet Marketing campaign is all about discovering what users search for online, understanding their needs and deciphering their online activities. I believe that in the near future we will witness a massive decline in traditional marketing and advertising methods, and the growth and prosperity of Internet marketing, advertising and sales".


Gad Haviv
Client Manager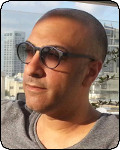 With 8 years of experience in SEO and Web Development, and having lived for 6 years in the US, Gad is our trusted client manager.
As client manager at Momentum Plus, Gad brings a deep knowledge and experience to all our web-development projects, making sure clients are happy and deadlines are met. in addition, Gad has extensive experience in Internet Marketing strategies and practices, and he is leading our SEO and PPC teams.


Additionally, the company employs 2 full-time employees, and dozens of writers, editors and Virtual Assistants from around the world.
Momentum Plus' executives speak, consult and participate in Internet Marketing and Search Optimization conferences and seminars.