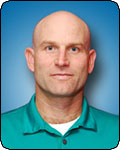 "We've been working with the team at Momentum-Plus for 2.5 years now and have had an exceptionally positive experience. Their team manages our search engine optimization initiatives as well as our pay per click campaigns across several ad networks. As Momentum-Plus took over both SEO and PPC activities, they successfully increased our organic rankings substantially for both broad competitive keywords as well as targeted, long-tail keywords.
As a result of their service we have experienced considerable increases in rankings and exposure. Business and revenue from search engine optimization campaign is ever increasing. They are equally professional in managing our robust PPC campaigns, decreasing our cost per sale by a significant amount while increasing traffic and exposure.
I would highly recommend Momentum-Plus' services to anyone looking for SEO or PPC management. Their top-notch team members are professional, innovative, open and honest, patient, and extremely knowledgeable in SEO, PPC and Analytics.
Momentum-Plus is a pleasure to work with and are genuinely interested in the success of our business. Our knowledge of how search engines work has increased tremendously since we've been working with them. I would not hesitate in recommending them to anyone who has an interest in making their site a force to be reckoned with on the Internet."
Alon Weiner
Vice President & Co-founder
Post-Up Stand, Inc.
---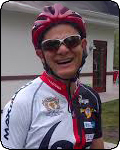 "Hi and thank you for a great service! The PPC team at Momentum-Plus has delivered incredible results in a very short timespan. Your highly professional approach in running our ad campaigns has accrued maximum return on our investment.
Momentum-Plus really stood out from the others by following best practices and business fundamentals and maintaining actual long term benefit, rather than short-lived quick fixes. As a result, the campaign generated tangible business results and ROI within a couple of weeks, both in terms of increased exposure, and qualified traffic.
The PPC team at Momentum-Plus is extremely proactive and professional, providing us updates, insights and analysis on a regular basis. Great work! They are experts in e-commerce PPC and shopping campaigns which require proficient conduct and tech savvy aptitude.
I'm very satisfied with the service I'm receiving from Momentum-Plus. The fact that they are overseas and in a different time zone has never been a problem, and we speak by phone or email as needed. Whether you're a small or large company, I encourage you to give them a try if you want to get the most for your advertising budget.
Not only am I delighted with the results I am also more than happy to recommend them and their services to any business that's considering setting up an e-commerce branch to their operation. Great stuff."
Ben Yekutiel
President
TwoBirch | MaeVona | TrueRomance
---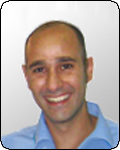 "I would like to take this opportunity to express my appreciation to Momentum-Plus excellent PPC team, which has impressed me with fast and consistent results. For the 5 years we've been working together they have done extremely well in managing our campaign and are really on top of everything. They put in the extra effort. They go above and beyond what I had expected.
Momentum-Plus has provided excellent service at all times. In-fact, I sometimes feel they know my business as well as I do… Thanks to their thorough and skillful work, we noticed improvement in traffic and leads, which keeps growing ever since. We found Momentum-Plus to be a strategic ally in helping us getting a significant edge over our competitors.
I look forward to a very long and profitable relationship with the team at Momentum-Plus. I really have no hesitation in recommending them as they are doing an excellent job!"
Refael Royz
CEO
B2Cprint.com
---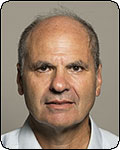 "Melingo Ltd. a subsidiary of Encyclopedia Britannica Inc, has recently hired Momentum Plus to promote a strategic new website. The challenge was great, since the site is brand new, some of the keywords are very competitive, and the phrases we want to rank for are both in English and Arabic.
We approached several SEO companies, and chosen to work with Momentum Plus, as we were very impressed with Guy's professional manner, unique ideas and useful suggestions. Despite the dismal starting conditions, after 4 months we had half of our desired keyword phrases on page #1 in Google. Needless to say, we were pleasantly surprised.
We highly recommend Momentum Plus as a professional SEO, they are true experts! Along the process, they created a winning marketing strategy, explained the right moves at important decision points and helped with re-designing the website.
Apart from providing great search engine results, their management team was patiently attentive to all out needs. It was pleasant working with Momentum Plus and we are going to hire their services again in the near future".
Moshe Shavit
VP Business Development
Melingo.com
---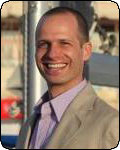 "Momentum Plus manages our search marketing campaigns, in dedication, thoroughness, and professional way, and its executives show great knowledge and understanding in search optimization.
With the help of Momentum Plus, our website had quickly reached the top spots of page #1 on Google! This is no small feat: due to the high ranking and traffic, we're getting more than 100 leads per week, and thousands of visitors to our site. Additionally, getting listed at the top of Google gives our company a respectful image and positive reputation.
Our relationship with Guy is one of full cooperation, positive attitude, availability and courtesy. I highly recommend to any company with online presence to use Momentum Plus' SEO services. I'm positive they'll get great results".
Gal Egozy
Co-CEO
Yahad Real Estate Entrepreneurs
---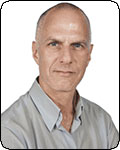 "Hello Guy,
I would like to express my gratitude to the excellent service you provide; in promoting my website in the search engines, in answering all my questions, and the fact that you're always available and able to respond in real-time.
In a few short months Momentum Plus helped my website soar from zero Internet presence to amazing results. I bless you for this.
Your professionalism, courtesy, ability to identify goals and acquire the means to realize these goal, and all within budget – all that are worth their weight in gold.
Good luck and god bless".
Adv. Erez Schneorson