Pay-Per-Click marketing (PPC) is a form of online advertising in which you pay only after users click your ad and visit your website. PPC is the preferred acquisition channel for many website owners – as the traffic is very targeted, the budget is under your control and the results are almost immediate.
---

As a certified Google Partner, we bring a fresh and creative approach to PPC, and can help with achieving your campaign goals, from branding and traffic – to sales and ROI, from a local, city-based search – to a worldwide, multilingual campaign.
Our team of experts manages dozens of client Pay Per Click (PPC) accounts across multiple networks, including Google Search, Google Display Network, MSN Adcenter (Bing), Facebook ads, Linkedin ads, 7Search, Ask.com and many others.
Certified Google Partners
Targeted traffic, fast results
Professional, innovative, dynamic company
Hands-on: no outsourcing, no automation
Proven track record of success for our clients
Personal customer care, in your time zone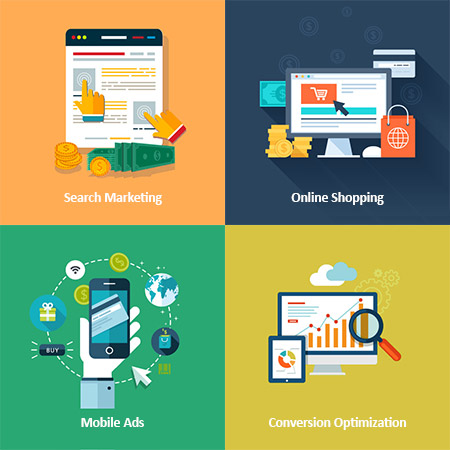 Established in early 2008, Momentum Plus was set up differently to almost any other Internet Marketing company.
What sets us apart from other companies, is how much we love what we do, our attention to details, and how seriously we take every single campaign, landing page or ad copy, down to the tiniest task.
Search Marketing and PPC Management are complex, detailed and frequently changing systems. Without knowing the downfalls, less experienced advertisers can end up losing money… fast, and abandon PPC entirely.
If you need a professional and experienced team to master your Adwords campaigns and tweak them to perfection – you came to the right place.
PPC Services include:
---
Keyword Research: In-depth keyword phrase research, including customer needs research, market trends and competitive analysis.
Campaign Structure: Proper setup of Google Adwords campaigns, including break-down to multiple Ad-groups, budgeting and conversion tracking configuration.
Negative Keywords: Researching and identifying irrelevant keywords and search terms, and excluding them from the search campaign to make sure your ads are not shown to irrelevant audience.
Ads Copywriting: Professional advert copywriting, tailored to Google Adwords. Tweaking, optimizing and improving your ads for better click-through rate.
Bid Management: Applying ongoing changes to keyword bidding to find the optimal balance between click price and ad position. Very important when new competitors enter the market.
Landing Page Optimization: Matching the most relevant landing pages on your website to respective keywords and ad-groups. Tweaking and optimizing your landing page to improve user engagement and goals conversions.
Advanced Campaigns: Setup and optimization of advanced campaigns; such as Remarketing, Mobile ads, Display Network campaigns, Product Listings campaigns, advertising on Youtube, and more.
Monitoring and Reporting: Monitoring key metrics of your Adwords campaigns; such as cost per click, ad positions, ad variations, clicks, impressions and conversions. Tracking all campaign data to match with leads, contacts and sales.

Among Our Customers:

What Makes Us Different?
---
At Momentum Plus, we help companies around the world achieve their business goals through expert online marketing services.
We provide high standard, reliable services using best practices and proven strategies.
We harness over a decade of hands-on experience in search engine marketing, Pay Per Click advertising, web design and much more. Whether your goals are traffic, leads or revenue – we have the right solution for you.
We think differently for every client, learning and understanding their market, their needs and their goals, brainstorming, strategizing and executing profitable campaigns.
What sets us apart from other companies, is how much we love what we do, and our attention to details in every single campaign, landing page or ad copy – down to the tiniest task.
We take our work very seriously, yet "spice it up" with creativity, originality and a touch of insight.
We are proud of our personal and dedicated customer care and strive to deliver the best customer experience possible.
We are a fast-growing, creative and dynamic company, providing results-oriented, Google qualified solutions (click to verify).

Need an experienced team to optimize your website for search engine
ranking and get more business results?

Click Here to contact us